Schedule meetings without exchanging
unnecessary emails!
Get access to free scheduling features, increase your conversion rates,
accelerate engagement and save time.
Sign up above to get early access. Be the first to try the free beta now.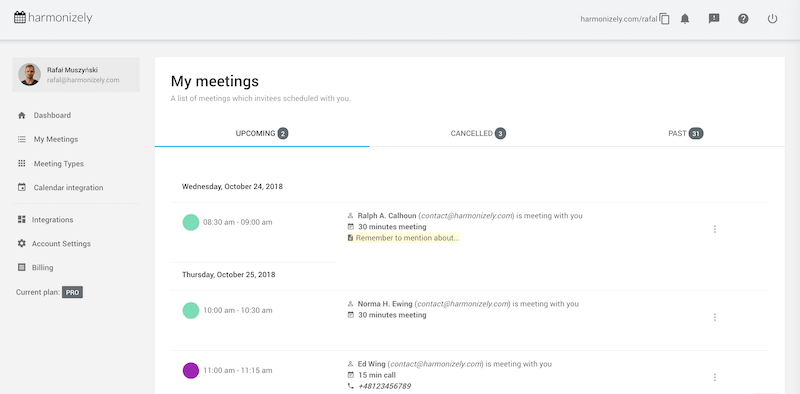 Connect your own calendar accounts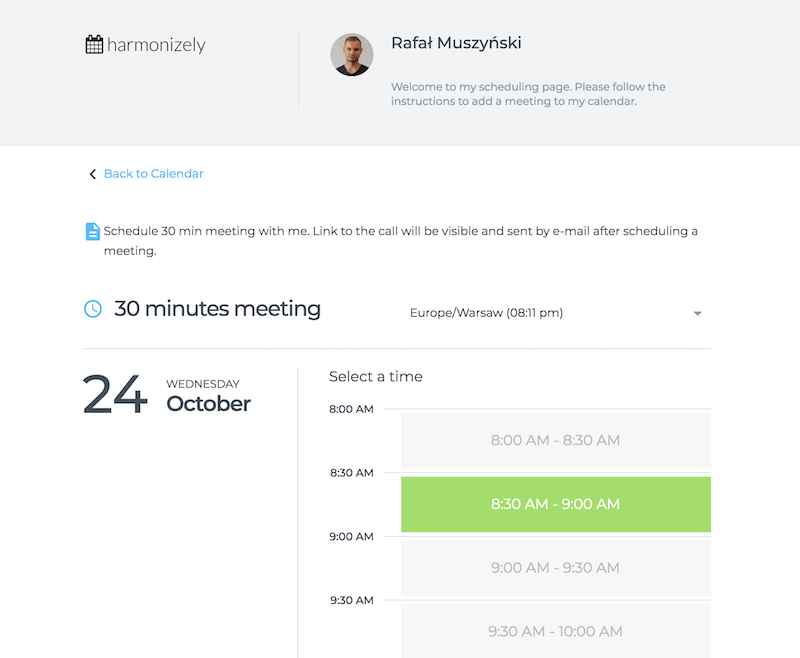 Never miss another meeting
Allow invitees to schedule meetings with you in one place, regardless of calendar type you use.
SIGN UP FREE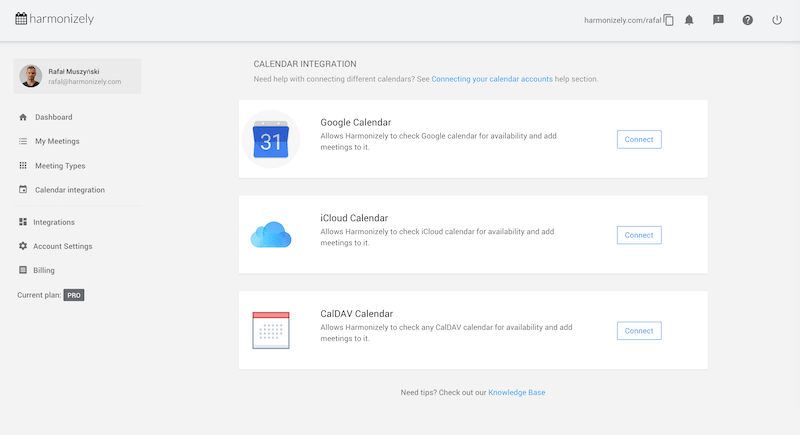 Seamless integration
Improve your meetings scheduling process by connecting Google, iCloud, FastMail and many more calendars. Create and configure meeting types. Set availability times and choose when you are available and when not for your invitees.
SIGN UP FREE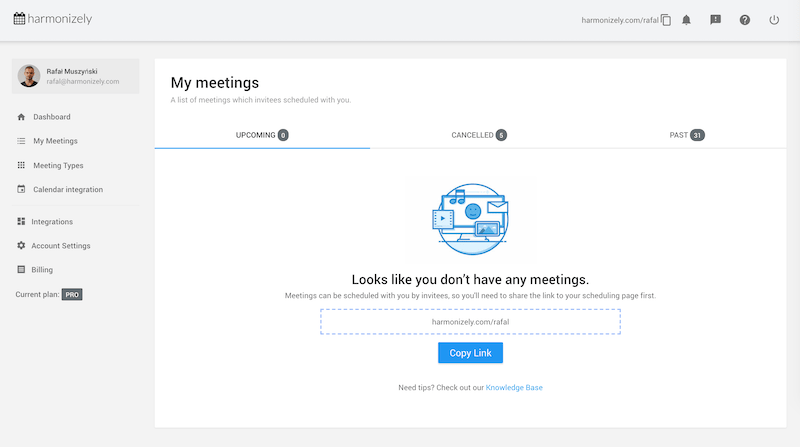 Avoid unnecessary emails
Delegate scheduling to invitees. Share your scheduling page link with others and don't waste more time on exchanging unnecessary emails back and forth.
SIGN UP FREE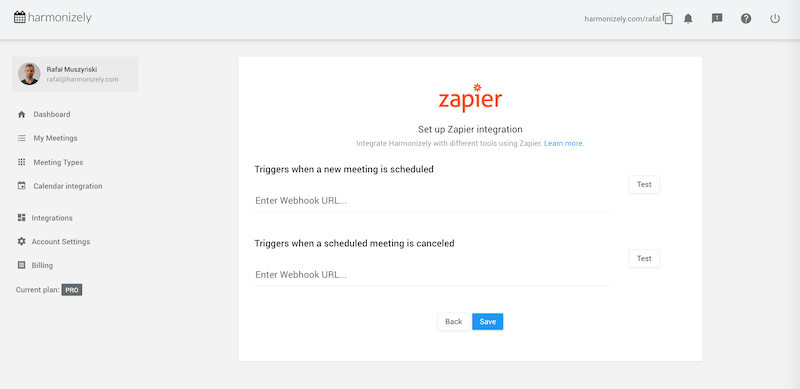 Connect with your favorite apps
Connect Harmonizely with apps like Infusionsoft, Slack, MailChimp, Google Sheets, Pipedrive and hundreds more! Get Slack notifications about newly scheduled meetings. Send follow-up emails and more!
SIGN UP FREE
Calendar Integrations
Connect with all calendars: Google Calendar, iCloud, FastMail and more
Timezone detection
Timezone is automatically detected so the date and times are always expected the same
One-on-one meetings
Supports 1-on-1 meetings where invitees schedule individual slots with you
Availability control
Customize your availability at the times you like so invitees will see only available times defined by you
Works on all devices
No matter if it's phone, tablet or desktop, Harmonizely is accessible from every device, anywhere
Notifications
E-mail notifications with meeting details will be sent to both individuals if someone schedules a meeting with you
Customer Testimonials
See why individuals and companies of all sizes use Harmonizely
"Harmonizely helps me speed up the process of scheduling customer calls and interviews with potentials employees which in turn converts into more leads."

Karol Wójciszko

CEO at Fresh-apps.com

"Harmonizely syncs with my own caldav and that's a killer feature for me. So thank you for building it."

Peter Bhat Harkins

Developer, Administrator at lobste.rs

"As an owner of a small consulting business, I set up Harmonizely to help our company schedule meetings. We use it both for clients and candidates (hiring staff). I really like that setup with FastMail was a breeze, and the customer service: they are very responsive to my questions and value my feedback."

Paul Craciunoiu

Owner, Technical Consultant at Uplift
Ready to increase your conversion rates?
Try it 100% free. No credit card required.